4:00 pm: Pasta Monday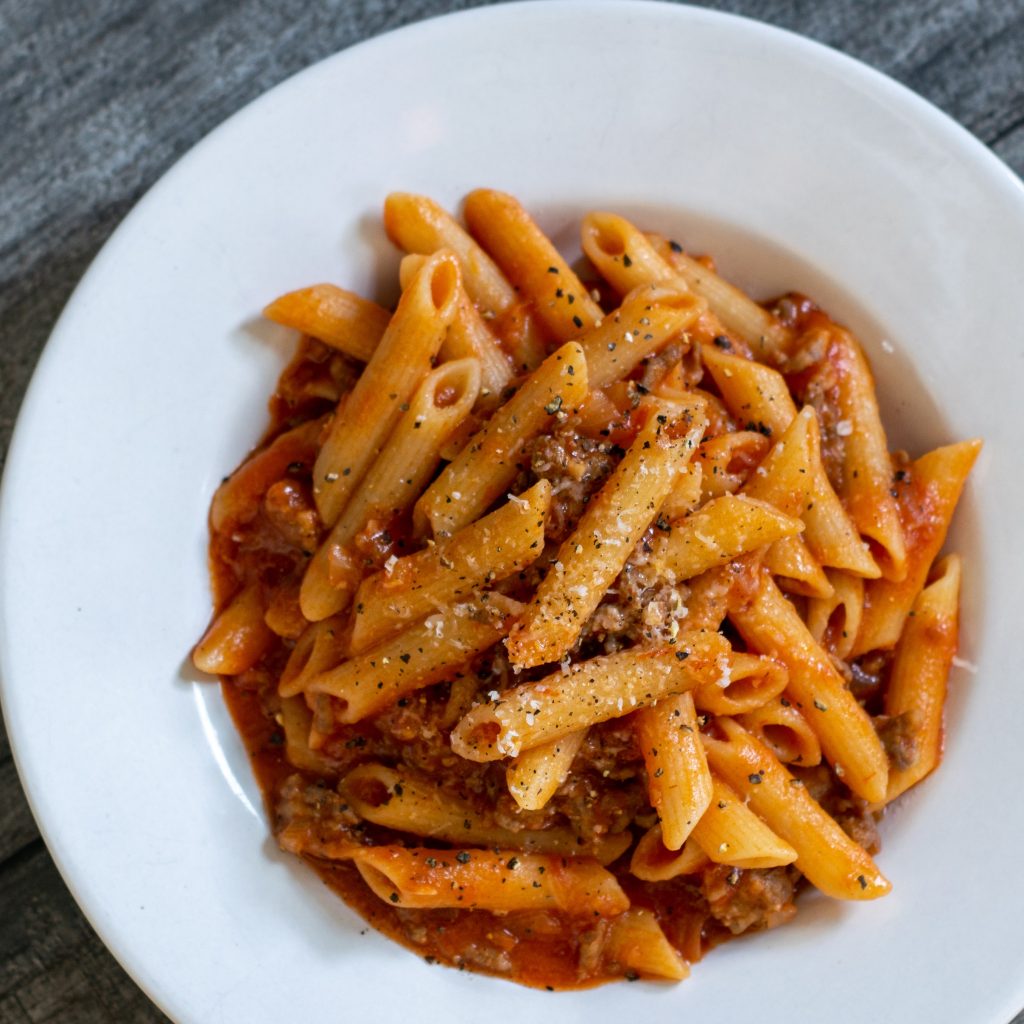 5:00 pm: BIKE NIGHT
Bike Night is Back!
Rev those engines and ride on out to Blackjacks Roadhouse every Tuesday from 5PM – 9PM all summer long. We've got our famous $8 burgers from the grill, 50/50 draws, and live music!
Come down and join us. We promise you won't find a better place to spend a Tuesday night.
Here are your hosts for each Bike Night.
May
May 9th- Ride for Mom Bike Night
May 16th-Indian Motorcycle Riders Group
May 23rd-One Broken Biker
May 30th-UBAKA
June
June 6th-Ride for Dad
June 13th- Litas
June 20th-One Broken Biker
June 27th-UBAKA
July
July 4th-Ride for Mom
July 11th-Nam Knights
July 18th-One Broken Biker
July 25th-UBAKA
August
August 1st-Ride for Mom
August 8th-Ride for Dad
August 15th-Indian Motorcycle Riders Group
August 22nd-One Broken Biker
August 29th-UBAKA
September
September 5th- Litas
September 12th- Burnout Competition w/ One Broken Biker
September 19th-Indian Motorcycle Riders Group
September 26th-UBAKA
4:00 pm: Wing Wednesday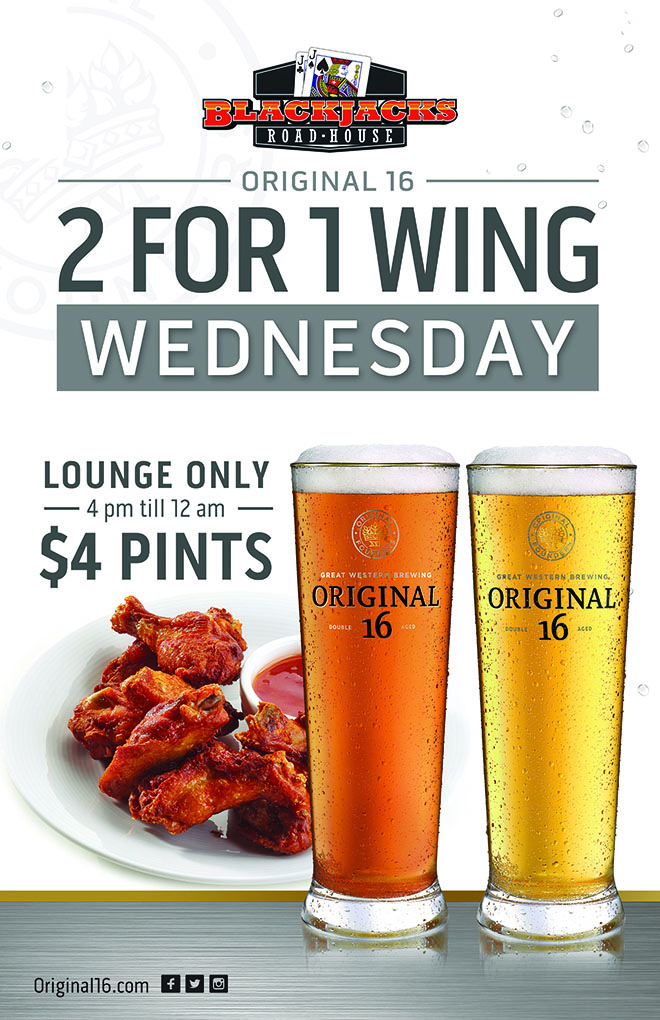 Blackjacks is the best place to get wings on a Wednesday. We recommend our homemade drunken sauce on your wings, but all the flavours are delicious. You can also get sleeves of Original 16 for only $4.
4:00 pm: Blackjacks Taco Thursdays
Every Thursday from 4PM - Close, come down to Blackjacks for some of the best tacos you'll ever have. You can get either pork, beef or fish tacos, or any combination of the three for only $3 each.
8:00 pm: BONNIE BEATS CANCER FUNDRAISER
Come on down and dance the night away with Gary Martin & The Roadhouse Blues Band.
There will be a silent auction and 50/50 raising money for Bonnie and her journey!
This is a free event. Come on down and show your support.
18+
Two years ago today Bonnie was a healthy 42 year old, active mother to 3 amazing teenagers and a working nurse. On May 13th, two years ago Bonnie was very very sick. She was at this time diagnosed with non-smoker stage 4 lung cancer. Since that day Bonnie has been fighting for her life. She has done incredible things after initially being told she was at the end of life.

Bonnie has a mutation which makes her a candidate for gene therapy treatment. Unfortunately, there is not much information on how well this works and for how long. With this in mind and the will to fight Bonnie sought alternative treatments to increase her chances of survival and quality of life. This brought her to a clinic in Mexico, Sanoviv, where she works with an oncologist also trained in functional medicine. Bonnie is in way better shape than any of us could have imagined after her diagnosis.

There are cases out there of others beating this disease and we believe Bonnie can do it. She has the will to fight to be here to see all three of her children graduate and hopefully meet her grandchildren (in the very distant future). We are raising funds so Bonnie can continue treatments in Mexico.
8:00 am: RIDE FOR MOM
The Ride for Mom is a motorcycle event to raise awareness for domestic violence through a one day motorcycle ride.
Our goal is to assist Alberta Victim Services in the goal to end domestic violence. Over 10,000 women, their children, and seniors were assisted by local agencies. With the drastic increase in cases of domestic violence during the Covid-19 pandemic and beyond. Ride for Mom could use your help more than ever.
Too often, those faced with situations of abuse feel they have no voice. The Ride for Mom is the voice to help victims regain control of their lives and to live in a world free of domestic violence.
Please join us on Saturday, May 13th, 2023 to help raise funds to give a voice to those who need it most.
The Ride for Mom will begin and end at Blackjacks Roadhouse & Games Room, which is located at 2110 Sparrow Drive in Nisku, Alberta.
Registration Fee: $30
Registration: 8AM – 10AM
Kickstands Up: 10:30AM
Breakfast
50/50 Draw
Door Prizes
For more details as they become available visit www.rideformom.ca, or visit the official Ride for Mom Facebook Page.

11:00 am: Classic Car Meet & Greet
Our Classic Car Meet & Greet will be every Sunday from 11AM - 3PM here at Blackjacks Roadhouse. We invite you to cruise out to our parking lot and show off your classic ride.
We will have a large section of the parking lot sectioned off just for the people who bring out their classic cars, or unique rides people wouldn't normally see.
You don't have to be a member of any car club, or even know anyone. Just come out, and we promise you'll end up socializing with fellow gear heads.
See you on Sundays!